Cryptocurrency Simulator Game
Tradingkart cryptocurrency trading simulator provides you $10,000 in virtual currency to test your crypto trading skills on real crypto markets (Coinbase, Binance, Kraken, Coin Market Simulator etc.) .

You can buy and sell Bitcoin, Ethereum, Cardano, Dogecoin, XRP, Polkadot and almost 9000+ cryptocurrency available in the market on crypto simulator game.
Create account and start trading on tradingkart free online crypto simulator. (It's Free No Card Required)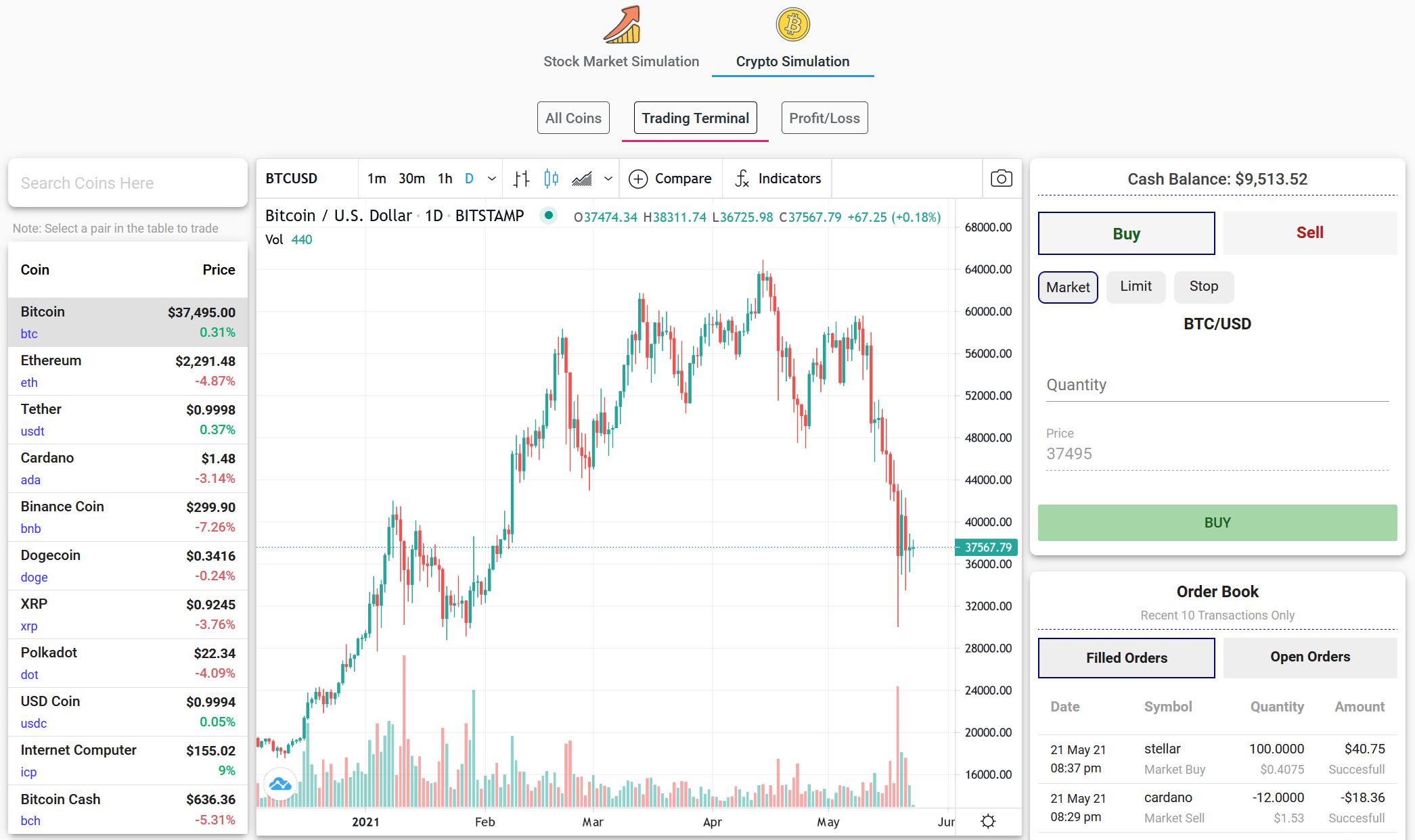 Crypto price simulator provided by tradingkart includes technical analysis, advanced charting & advanced order types (Market, Limits, Stop). Also users can see their cryptocurrency performance in a detailed Profit & Loss tab.

Again cryptocurrency simulator will help all new and experienced users to learn and improve their trading strategies. They can play with virtual money to find out the best possible strategy in highly volatile crypto markets.