Best Brokers for Dividend Investing (2020 New)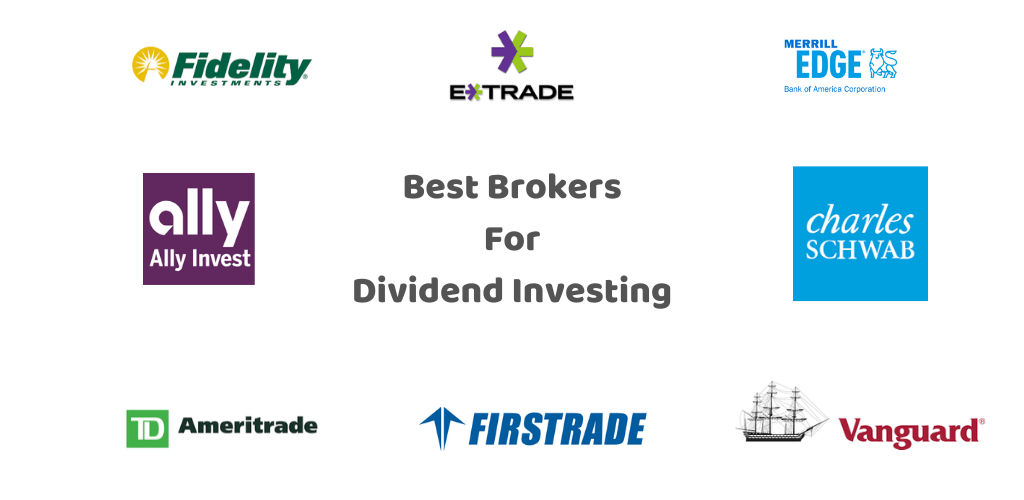 Investing in dividend stocks requires a lot of homework. Identifying the best dividend stocks is not the end of the homework, as choosing the best broker also plays a crucial role in this process.
A few factors that you should consider before finalizing the broker are:
Stability of the broker
The investment horizon of dividend investments is very long, in most of the cases, it spans more than twenty years. So the stability of your broker matters a lot.
Always select a stable and reliable broker. So stick to the big guys who have a consistent and a long track record.
While selecting the broker, check that it's a member of SIPC or FINRA.
FINRA ensures that the markets are operated reasonably and retail investors are protected from any illegal brokers.
SIPC protects the custody function of the broker-dealer. It means that SIPC gives protection to the cash and securities of the investors against losses, and the upper cap of protection is $500,000. It includes a cash limit of $250,000.
Fees or commission
Check for low or no commission brokers. If a stable broker is charging you a reasonable commission for dividend investing, then don't ignore that brokerage house because, in the long run, stability is more important than freebies.
Reinvesting choice
Reinvesting dividends is one of the best ways to take advantage of compounding. Check for the brokers who support dividend reinvesting plans.
These brokers help you to reinvest your dividend income without any fees or commissions. They offer dividend reinvesting not only from stocks but also from a plethora of other investment options like mutual funds, ETFs, etc. in the luxury of one account.
Customer service
During your investment journey, you may require customer support quite often, especially in dividend investing, where the investment horizon is too long. So, before finalizing, don't forget to check how swiftly the broker responds to your calls and inquiries.
The best brokers for dividend investing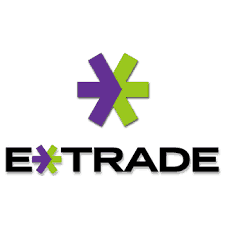 One of the oldest online brokers and a trust-able name. The trading platform of ETrade is known for its strength and convenience.
ETrade offers three trading platforms, which are free and accessible to all its customers. The mobile apps of ETrade stand out tall in the crowd.
This zero commission broker is appropriate for beginners as well as active traders.
Newbies can take advantage of the vast collection of educational resources that ETrade offers without any extra cost.
Live webinars, on-site training sessions, and on-demand stock plan education help the beginners to get into the fast track of the trading promptly.
An active trader can use independent analyst researches, market data, live quotes, etc. to determine the relevant strategies.
Apart from trading accounts, ETrade offers assistance with retirement planning, portfolio management, and banking.
ETrade Securities is a member of both FINRA and SIPC. The customer support of ETrade is unparalleled. It has a dedicated stock plan support, which is available round the clock on all weekdays, and the brokerage assistance is available 24/7.

TD Ameritrade is another reliable name among stockbrokers. This commission-free brokerage offers powerful trading tools to its clientele.
Their trading tools provide a wide variety of advanced features at no extra cost like real-time streaming quotes, charting packages with over 400 technical indicators and drawing tools, streaming news, live audio from the trading pits, etc.
This easy to navigate and coherent platform gives its clients access to all trading platforms and the ability to trade equities, complex options, futures, options on futures, and forex trading.
Apart from trading on various securities, it offers investment guidance as well as retirement planning.
The customers of TD Ameritrade get free access to research and data, which includes independent research from Morningstar, Thomson Reuters, Market Edge, etc.
TD Ameritrade, Inc. is a member of both FINRA and SIPC, and its customer service is satisfactory. TD Ameritrade is one of the best platforms of the day for the novice, as well as the active traders.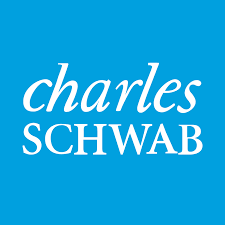 Charles Schwab is a commission-free broker that offers a large number of investment avenues like stocks, ETFs, options, futures, mutual funds, CDs, fixed-income investments, retirement, and IRAs, etc.
This broker is suitable for all types of investors, and it provides guidance, insights as well as assistance to every investor.
Charles Schwab has both web trading platforms and mobile app.
Schwab.com is an entry-level web-based platform that helps to track the portfolio, monitor the market, find trade ideas, and place trades.
StreetSmartEdge is for advanced trading that gives access to the real-time streaming data, and robust charting. This platform allows clients to place complex and multi-leg orders.
Charles Schwab is known for its distinguished customer support. It provides round the clock support through the phone as well as chats. They also support their clients through email.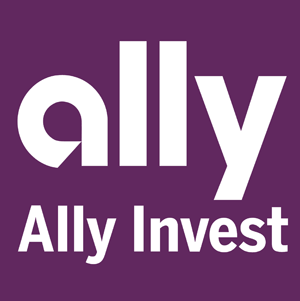 If a unique platform, in-depth researches, and commission-free trades in stocks, options as well as ETFs are your criteria to select a broker, then Ally Invest is the perfect fit for you.
Ally Invest is a discount broker and powered by Ally Financial.
Other notable features of Ally Invest are:
No account minimum, which makes it the perfect choice for beginners.
They offer a combination of brokerage and banking services under one roof.
Reliable research tool with an in-depth technical analysis. It offers thirty-six drawing tools and 117 technical indicators.
Easy navigation
It offers a web-based trading platform as well as mobile and tablet apps.
A superior customer service
A member of SIPC. Apart from this, Ally Invest has additional coverage up to $35.7mn, including up to $900,000 in cash.
It offers professionally designed portfolio management based on the personal goal and risk appetite of each investor.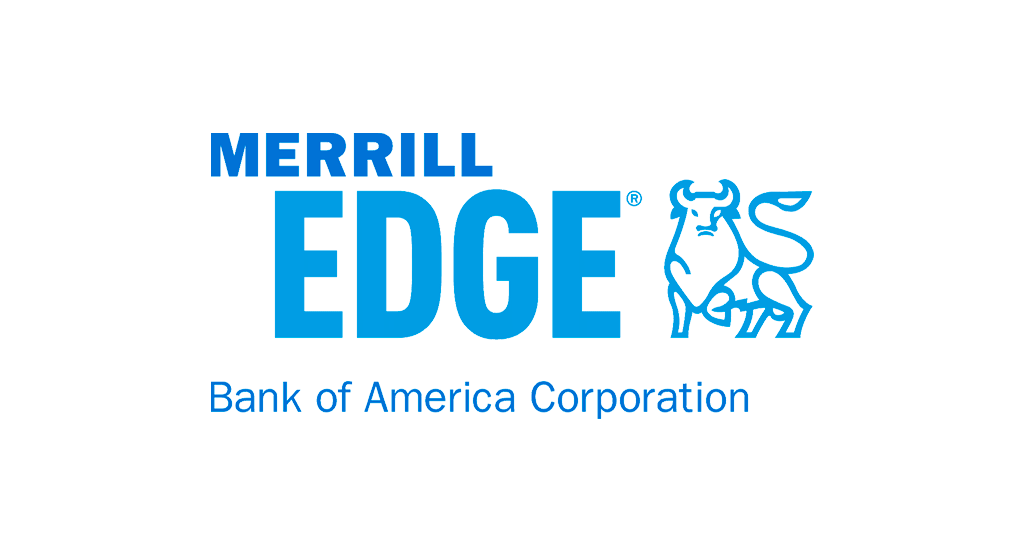 Bank of America powers Merrill Edge, and it offers a full range of asset classes like stocks, ETFs, options, futures, bonds, fixed income, mutual funds, as well as portfolio management.
The striking features of Merrill Edge are:
Full range of investments
Unlimited $0 trades in stocks and ETFs with no balance minimum.
It makes investment and banking easy. Link your Merrill account with Bank of America for instant money transfer from one account to another, full range of banking solution, and the preferred reward program. A single login will enable you to view both the Bank of America and Merrill Edge account.
Provides mobile app services
The basic trading platform of Merrill Edge is very user-friendly. While MarketPro, the flagship trading platform of Merrill Edge, gives real-time market analysis and insights along with powerful trading and analysis tools. Its dashboard is fully customizable.
Merrill Edge MarketPro is accessible only to those clients who maintain a Merrill Edge self-directed relation. To qualify for this, you should make at least 15 trades in a quarter or keep a combined balance of $50,000 or more in your Bank of America and Merrill accounts.
Other than its in-house research, Merrill Edge provides third-party insights.
Merrill Edge provides investment guidance as well as retirement planning.
The customer support of Merrill is exceptional. It offers 24/7 customer support through the phone. Above this, the clients of Merrill get in-person assistance through the various branches of Bank of America.
The clients can also take the help of online chat assistance to resolve their problems.

Firstrade is a low-cost broker that offers $0 commission trading in stocks, ETFs, and options. It also provides a bunch of no-transaction-fee mutual funds.
Firstrade doesn't charge inactivity fees.
Firstrade offers several investment products and provides online as well as mobile trading facilities. The trading platform is suitable for beginners. It's well-structured and easy to navigate. But if you're an active trader, then you should check some other alternatives.
The research tools are reasonably good, which provides comprehensive fundamental analysis, interactive charts with 50 technical indicators, trading ideas for different asset classes, and elegant screeners.
Firstrade supports its clients through phone, chatbot, and email. Customer support is available in English as well as Chinese. But, chat and 24/7 supports are a few missing features in Firstrade. SEC and FINRA regulate the operations of Firstrade, and SIPC protects the investments of its clients.

Fidelity is one of the most venerable names among US brokers that is known for its high-quality trading tools. It offers an array of investment products, including global stocks, and gives guidance from wealth management to retirement planning.
Below are the salient features of Fidelity:
Commission-free trades for online US stocks, ETFs, and options trades.
Lower non-trading fees
Fidelity allows no account minimum for basic accounts, but margin accounts require a minimum deposit of $2000.
It offers a desktop platform for active traders. The clients of Fidelity can trade through either the website or mobile app as well. Both web-based and mobile trading tools are foolproof as well as easy to navigate. They both offer a wide range of order types. There is minimal scope for customization in the web trading platform.
With Active Trader Pro, the active trading platform of Fidelity, you can create and save up to 50 orders. This platform can handle sophisticated options strategies, and it's highly customizable. It allows you to monitor your portfolio with real-time pricing as well as streaming news and quotes.
Wealth-Lab Pro, the strategy testing software of Fidelity, helps to develop and validate the trading strategies. The desktop strategy testing is available to clients who make 36 trades in a year with an account balance of $25,000, while web-based strategy testing is open to all the clients of Fidelity.
The research tools are unmatched. An interactive and robust charting tool with 50 technical indicators, rigorous fundamental analysis, and trading ideas for different types of asset classes are a few important features of the research tools.
Fidelity provides a great experience to its customers. The customers can contact their broker through phone calls, live chat, and email.
Fidelity ensures a high level of protection for the assets of its clients. SEC and FINRA regulate the operations of this broker. It's also a member of SIPC.

Vanguard is one of the oldest stockbrokers and has a long track record. Compared to its peers, Vanguard is an expensive choice for stock trading while it offers free ETF and mutual fund trading for selected products.
Vanguard is the right choice for long-term investors as well as retirement investors.
A few prominent characteristics of Vanguard are:
For stock trading, it charges $7 for the first 25 trades per year, if the invested asset is under $50,000, and after that $20. Vanguard offers free ETF trading and also provides free trading in Vanguard funds as well as 3,000 other funds. However, non-free mutual funds are charged at $20 per trade.
It charges $20 as an annual account service fee for all brokerage accounts and IRAs. But there are no charges for inactivity, closing, or transfer.
Vanguard allows no account minimum for standard accounts, but margin accounts require a minimum deposit of $2000.
The margin rate of Vanguard stands at the higher side of the spectrum, i.e., at 9.3%.
Vanguard provides a limited number of trading tools, and there is no separate tool for active traders. The web-based trading platform is secure but lags behind in terms of features. It's neither user-friendly nor allows customization.
The mobile trading platform is a better option if you select Vanguard. It's secure, comparatively more user-friendly and easy to navigate. However, options and bond trading choices are not available in the mobile app.
The trading tool offers minimal choices, and the charting tool is rudimentary, with just 15 technical indicators.
Compared to its peers, customer service of Vanguard is very satisfactory. It provides 24/5 customer service through phone, and they support their clients through email as well. There is no live chat option available with Vanguard customer service.
The verdict
All the brokers mentioned above offer a dividend reinvestment plan for their clientele. They all are regulated by the top-tier regulating authorities as well as secure. You can select the brokers according to your choice and convenience.
Tags: Best Brokerage Firm For Dividend Investing, Best Online Stock Brokers for Dividend Stocks, Best Broker for Dividend Stocks 2020.
---