A Brief History of Stock Market Game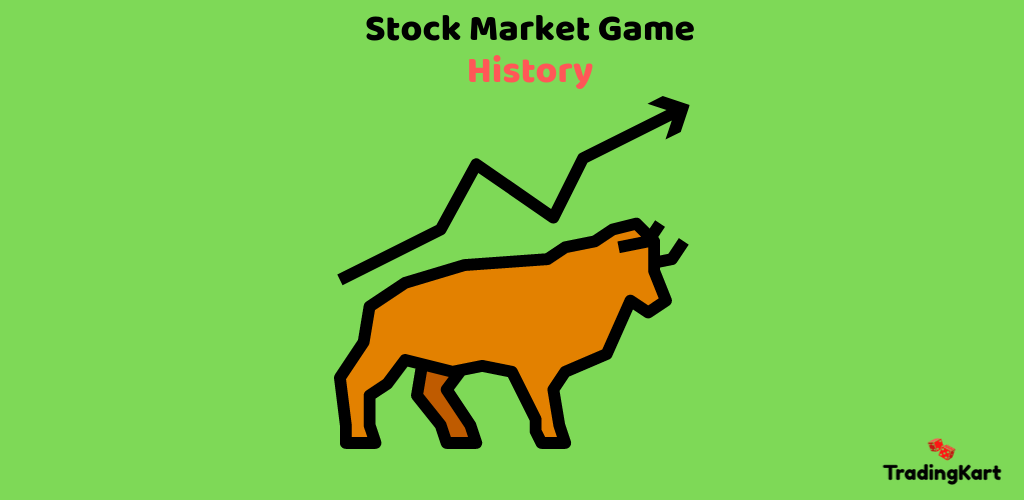 The stories of people who lost their hard-earned money in the stock market are very common.
The moral of most of these stories is that before putting your first step into the real world of stock trading, you should know the investment techniques.
Stock market simulators are the best way to polish your investment techniques.
They are nothing but an application or a program having almost all the features of a real stock trading platform, created to educate people about stock trading without any monetary losses.
It is different from the conventional education which consists of tutorials, books, etc. but it is more like a game.
After all, dealing with stock trading is always a bit of gambling.
You might be interested - Top 5 Free Stock Market Games
When did it Evolve?

The evolution of stock market simulator is associated with the origin of the stock market.
During the pre-internet era, when the orders were written in paper and passed from the broker's desk to the floor traders, most of the stock market simulations were done with paper and pen.
They were done either by companies or by individuals. But the evolution of the internet gave a new face to these simulations.
When online trading replaced the floor trading, the need for online simulations platforms came-up and the first stock market simulation was created.
One of the oldest online trade platform is TradePlus, which was renamed as E-Trade in 1996.
The first online trade was made on July 11, 1983, by a dentist in Michigan for TradePlus.
Today, with the help of high-speed computers and superior programming skills, these virtual money options aid the potential investors to practice trading techniques and test out trading strategies.
The targeted audiences of most of the simulators are students.
Different Types

Simulators can be mainly classified into
Financial Simulators
Fantasy Simulators.

Financial simulators try to give its users the same experience as the real stock market by allowing them to invest the virtual money, allotted to them by the providers of the trading platform, into stocks.
They even allow the users to create a portfolio. Simulators have a delayed data feed, of about 20 minutes. This prevents its users from using the data to trade actively on a real money system.
Some simulators can produce random data to imitate price activity.
Broker fees and commissions are also included in most of the simulators to give the potential investors a more realistic experience and at the same time make them aware of the cost and fees associated with each purchase.
Fantasy simulators allow the users to trade fantasy items that never trade in an actual exchange.
They could be stocks of the upcoming movies, tele-shows, etc.
Some fantasy simulators are focused on sports events and have been linked to active betting and wager systems.
Famous fantasy exchanges are The Hollywood Stock Exchange or TV Stocks Online Stock Exchange, Terror Xchange, etc.
In most of the fantasy simulators, the users need to pay real money instead of virtual money. This creates a real market out of fake commodities.
Benefits of Using Simulators
It allows you to trade with all the features of a real market at the same time without risking your real money.
This will help you to have a clear idea about how the stock markets works and how to take strategies to prevent losses. It acts like a lab where you can test out your investment strategies and can see how much profit these strategies can fetch.
It follows the age-old saying "practice makes man perfect"- the more you trade, the more strategies you take and the better will be your portfolio returns.
Emotional response to earning and losing money is an important factor for traders. Simulator may help you to manage your emotions.
Simulator will give a clear idea of the commissions and fees you need to pay while purchasing/selling the stocks and how it can hit your profit.
Trading in real platform may be stressful. In a simulator, you can trade without worrying about the losses while having the liberty to experiment with your ideas.
Benefits of Using Stock Market Game For Students & Beginners
Drawbacks of Simulators
Simulators are often used as a game and rarely as a contest among acquaintances. So in most cases, people may concentrate more on fun and good times than concentrating on stock picking and strategy making.
Your trading/investing decisions depend upon factors like your investment goals, risk appetite, tax bracket, etc. A simulator never considers all these factors.
It ignores the tax part. In the real-world, you need to pay tax for all your gains.
In real trading, certain strategies need a lot of expertise as they involve higher risk. But in a simulator, they appear very easy.
Where I'll Find a Simulator

There are many websites and apps for simulators. Nowadays many stockbrokers offer virtual trading options on their websites.
But only those who have an account with these brokers can access their simulator.
While many apps and financial websites usually offer their simulator at free. You can find a simulator on the site of TradingKart.
How to Use Stock Market Simulators
Conclusion

The stock market simulator is merely a trading practice platform that will make you familiar with how the market works. But in real-world trading, you may come across many situations which are beyond the scope of any simulator.
---