Benefits of Stock Market Game for Students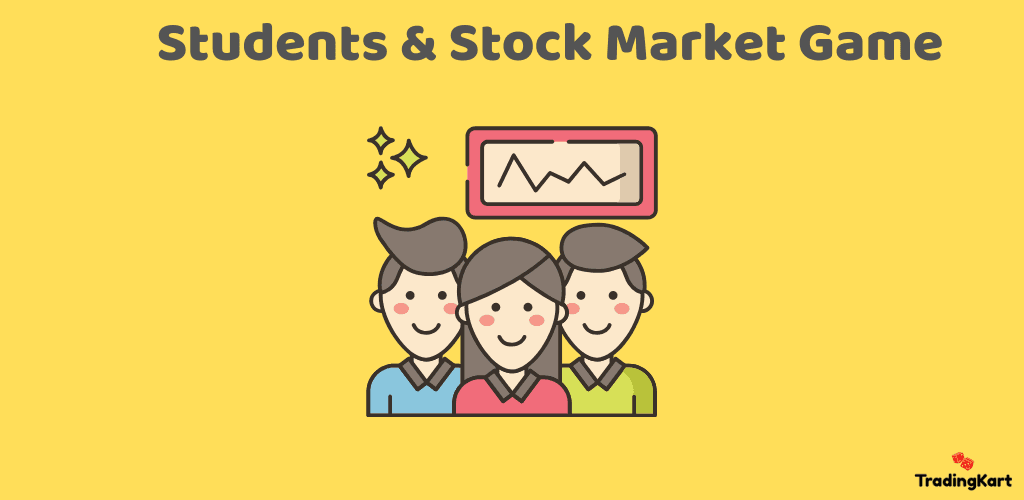 There is no doubt that in 2019, it's all about building wealth and becoming smart in any financial decisions that you may make.
Stocks and shares go hand in hand with this because becoming a trader can be such a profitable way to make passive income.
The ins and outs of the stock market are not taught to students in school and this can be a shame and leave them confused about how the stock market world actually works.
Luckily, there are many stock market games out there and they can be hugely beneficial for students interested in investing in the future. Let's delve into the topic in more detail below.
See - Top 5 Free Stock Market Games
The benefits of stock market games for students

Students don't have a huge amount of money so investing in the actual stock market when they have no prior knowledge of it and very little cash is probably not the best idea.

Stock market games are very realistic and give them a deeper look into how it all works without them actually parting with any of their own cash.

In addition to being useful for when students are ready to trade on the actual stock market in the future, these games are super fun to play.

These simulators require you to use your brain and think strategically about your next move, just like trading in general.

They are a great way to pass the time and it's pretty addictive to see how high you can get your stocks and shares.

When you are getting into stocks and these stock market simulators, your own finances is not as important as much as what the stocks are, how they've changed and so on.

It is important that before investing, you research each and every stock that you are interested in and know them like the back of your hand. Treat these games like the real thing and you will be much more likely to succeed when you are using your own cash.

Many people are scared of the stock market, due to potential market crashes and the fear of losing all their money. The truth is, these kind of scenarios are extremely unlikely so these realistic simulators will help younger people see what the stock market is REALLY like.

It will also give them the confidence they need to take the plunge using real stocks when they are ready to do so.

You might be interested in How to use Stock Market Games

How to learn trade through stock market simulator for students
There are many stock market simulator games out there and the majority of them are completely FREE to enjoy whenever you feel like.
This is ideal for students who want to play games when they have some downtime, in addition to actually learning financial habits that are going to help them in the years to come.
These simulators are really easy to use. You simply enter into a virtual stock market, start trading and discover what decisions are good ones and which ones are not so great.
You will obviously be given a certain amount of "virtual" cash to trade with, which is really cool. It is really interesting to allocate that money to different stocks as you buy/sell and see how it goes up and down.

No student will start playing these simulators from nothing and ONLY see their stocks growing, it is a roller-coaster just like with the real stock market.
You will make some bad choices along the way but that is all part of the experience of trading and will help to educate you on the experience.
At least you are not dealing with real money so you can be relieved at the fact your actual bank account is not being affected at all, although that might feel like a bit of a shame if the stocks are in fact going up.
The interfaces of the stock market simulator games are very easy to follow and actually very similar to a real stock market.
This is really the ideal platform for actual students who are interested in stocks and want to invest when they have a more steady income coming in.

Many people believe that the stock market is risky and while it is to a certain extent, if you know what you are doing and learn everything there is to know about the platform, it's almost always profitable.

People are always saying that young people do not know what they doing with their finances and you can surely prove them wrong if you become the boss of trading, first through games and maybe in the future for real.
Of course, if you decide after you learn trade through stock market simulator for student that it is not right for you, that's not a problem and at least you've learned something new from the experience.
Trading terms you need to know


It is important that you know trading terms when you are playing stock market games for students.
This is because the terms are the same on the simulators and the real stock market. Knowing them will give you a bit more clarity about how it all works.
While you are not expected to know all of these right away, you will see the termed thrown around a lot so knowing at least what some of them mean is going to be beneficial to you.

Buy - This is the option to buy stocks at their current price.
Sell - This is the option to sell stocks at their current price.
Stop buy - Stop buying because the stocks are not profitable right now.
Stop sell - Stop selling because the stocks are not profitable right now.
Dividend - These are payments to the stockholders and payouts, usually per stock, that you own from that company. It is very important to know your stuff about dividents because they can be very profitable.
52 week high - This is a really useful bit of information that gives you the highest price the stock has been at in the last year.
52 week low - This gives you the lowest price the stock has been at in the last year. Both the highest and lowest price is crucial in helping you analyze the market as it currently stands.
Volume - While it might not affect you as much as the other terms on this list, volume basically means the price the stocks and bought and sold for on the entire market.
Yield - In short terms, this is the return on the money that you have invested. The yield amount is actually calculated by dividing the annual dividend by the current stock price.
P/E - This is the ratio between the current stock price and the earnings of the company. The P/E ratio is often used to decide whether a stock is expensive or not.

Other things to know about best stock market games for student

Many of these games have a platform where you can talk to others using the simulator, i.e. would be investors just like you! This is super beneficial because you can share tips and generally chat about different strategies and so on.

While real-life successful traders mostly want to keep their secrets close to their chest, on games like this, people are much more likely to share their techniques.
In addition to "pretend trading" on stock market simulators, you will usually be given information to actual stock market data at the current time.

This is really useful and gives you an extra benefit to playing these kind of games.
How TradingKart is helping students to learn trade
From all the games and simulators on the market, TradingKart is THE recommended program for all your needs.

This stock market simulator is super easy to use, it's fun and provides an accurate description of the stock market in real time.
It is completely free and really easy to use simply by making an account and starting trading.
TradingKart has positive reviews from customers from all walks of life, especially students who are looking to get to grips with how trading actually works.
It has an appealing layout and many awesome layouts like the ability to interact with other traders and discover the inner-workings of their financial decisions.
The benefits of these type of simulators are vast, as mentioned previously, and this is definitely the best platform of its kind.
You can sign up today, login and start using TradingKart right now!
Conclusion


Now that you know a little bit more about the benefits of stock market games for student and how to get started, you are ready to go.
The younger that you get started in developing your skills and investing in the stock market, the better.
These simulators are completely free to play so you have nothing to lose by giving them a try. Having these skills can help you enormously with your finances for the rest of your life.
The stock market is something you need to have some knowledge about before you get started so it is definitely worth it to learn trade through stock market simulator for students.
---